Accountable care systems
Supporting the transition towards accountable care
With rising costs, a need for collaboration, disconnected data and increasing demand for healthcare, the Next Steps on the NHS Five Year Forward View outlines the need for care providers to transition towards more integrated care.
At Optum®, we offer operational and transformational support on the journey towards redesigned health systems. Having built and supported accountable care systems for over 20 years, Optum brings practical, hands-on experience, strengthened by leading population health analytics and data tools.

How Optum can help
We currently operate 26 accountable care organisations in the U.S., and are supporting sustainability and transformation partnerships in the U.K. to manage population health risk and deliver care as an integrated group of providers.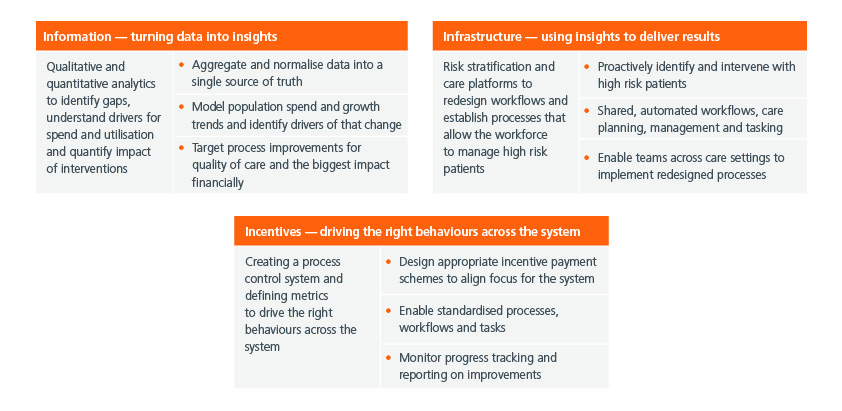 Integrating care and managing risk
By applying our clinical and actuarial analytics expertise, Optum can support commissioners and providers who are looking to embrace a better way of serving and caring for their patients through our proprietary population health tools and data sets.
We help our clients to:
Improve population health programmes and processes for maximum impact on the health of patients
Redesign, innovate and adapt to the changing needs of the population
Improve services and reduce costs in operations
Implement and optimise significant technology platforms which empower and support them to succeed in today's healthcare environment