Population health - new models of care
Today's healthcare systems are constantly challenged to improve upon traditional methods of healthcare delivery. At Optum, we are:
Uniquely positioned to understand the challenges faced and the capabilities required to successfully design, implement and scale New Models of Care (NMC).

One of the few companies in the world that provides fully integrated solutions to deliver NMC requirements, from back-office transactional support to front-line clinical delivery.

Well-placed to support local care providers to build and deliver population health models, focusing on prevention, early identification and care management, and delivery of services closer to home.

Able to help providers transition to risk-bearing models with confidence.

Able to bring practical, hands-on experience, strengthened by leading population health analytics and data tools.
Optum population health capabilities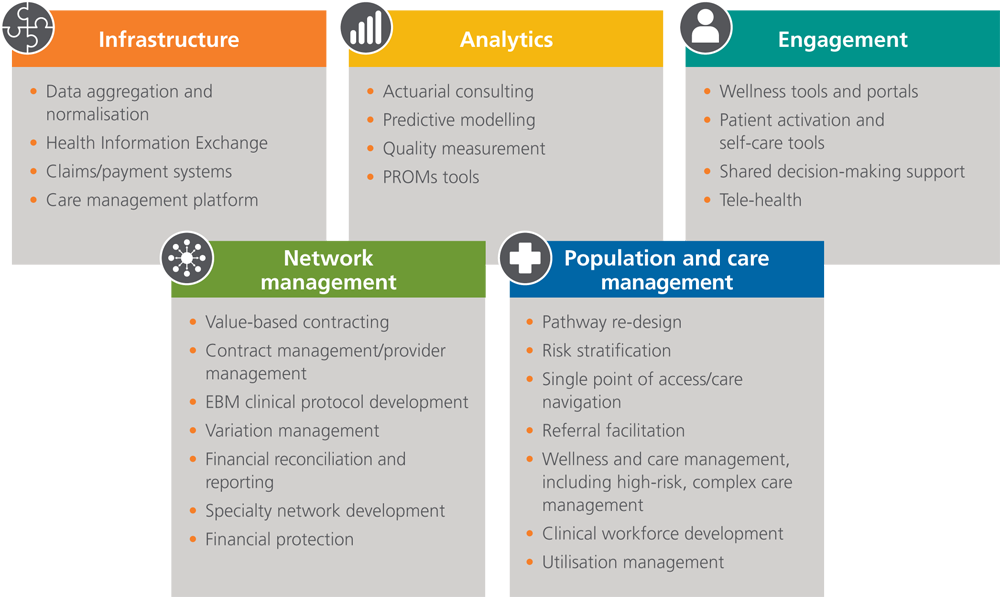 Optum provide wraparound business support services to assist the successful delivery of NMC. These services have been quality assured as part of NHS England's Lead Provider Framework (LPF) selection process.
The NMC agenda is designed to bring greater alignment of and accountability to provider organisations responsible for delivering care.
Over 15 million people in England have an LTC. They make up a quarter of the population yet they use a disproportionate amount of NHS resources: 50 percent of all GP appointments, 70 percent of all hospital bed days and 70 percent of the total health and care spend in England.1
People living at higher levels of deprivation are more likely to live with a debilitating condition, more likely to live with more than one condition, and for more of their lives.2
Effective care for such a complex cohort of patients requires broad expertise from multiple disciplines delivered in a coordinated and managed way. Effective care delivery and engagement will drive down healthcare costs, support independence and enhance quality of life.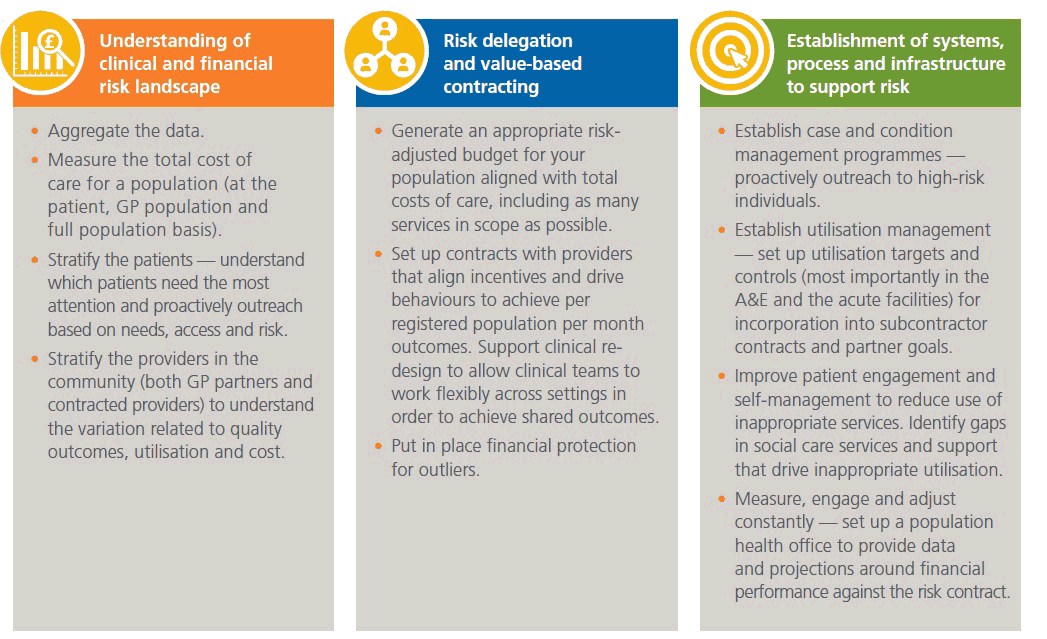 Working with health and social care systems, we provide a range of services to support this transition period. We help health and social care systems to:
Evaluate the current and projected clinical and financial risk landscape across their local system.
Negotiate the transfer of financial responsibility from the CCG (or responsible funding body) to the health and social care system.
Develop local provider networks, including the transition to value-based contracting models to support flexible working across care settings.
Establish the appropriate systems, processes and infrastructure to support the transition to a risk-bearing model (including care management and utilisation management).


Links
For more information on how Optum can help, please email info@optum.co.uk.
References
1 Department of Health (2012), "Long Term Conditions Compendium" (third edition).
2 The Marmot Review (2010),"Fair Society Healthy Lives".