Keele's Important New Evidence Service (KINES)
The latest summarised clinical evidence at your fingertips
Optum® has partnered with Keele University Centre for Medicines Optimisation (KCMO) to provide ScriptSwitch® users with KINES.
KINES is a concise round-up of developments and findings in key areas of primary care prescribing.
This service enables CCGs and health boards to continue to offer GPs information at the right time and keep them informed about the latest drug updates and clinical evidence.
Any ScriptSwitch user can register to receive KINES free and start experiencing the benefits.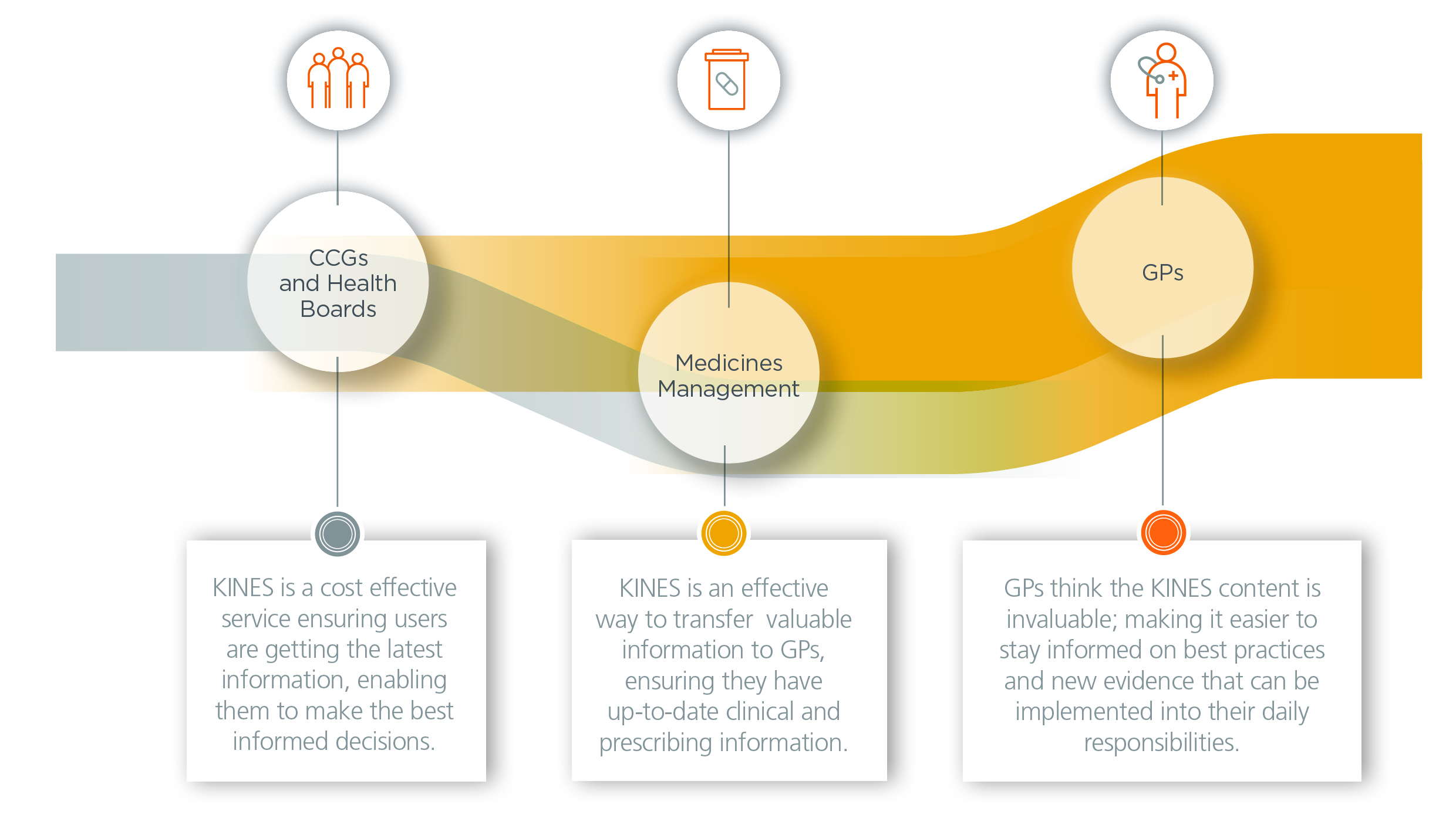 What is KINES?
A regular clinical update newsletter curated and evaluated by KCMO with summarised updates of national guidance from NICE, MHRA and the Department of Health
Optional authored content within content manager 2.0
Access to a dedicated website with a content library of live and archived content including resources from the National Prescribing Centre (NPC) and the Midlands Therapeutics Review and Advisory Committee (MTRAC)