Optum Intelligence and Data Analytics for ScriptSwitch
Prescribing insights powered by data visualisation
Static reports no longer meet expectations. Teams across the healthcare sector are transforming their expectations of data to drive actionable insight.
Optum® Intelligence and Data Analytics (IDA) for ScriptSwitch® combines the power of big data with the interactivity of personalised dashboards. Easily and quickly analyse a more diverse, complex range of data sources, at the same time, provide a more visual representation of data for distribution to a wider, broader audience.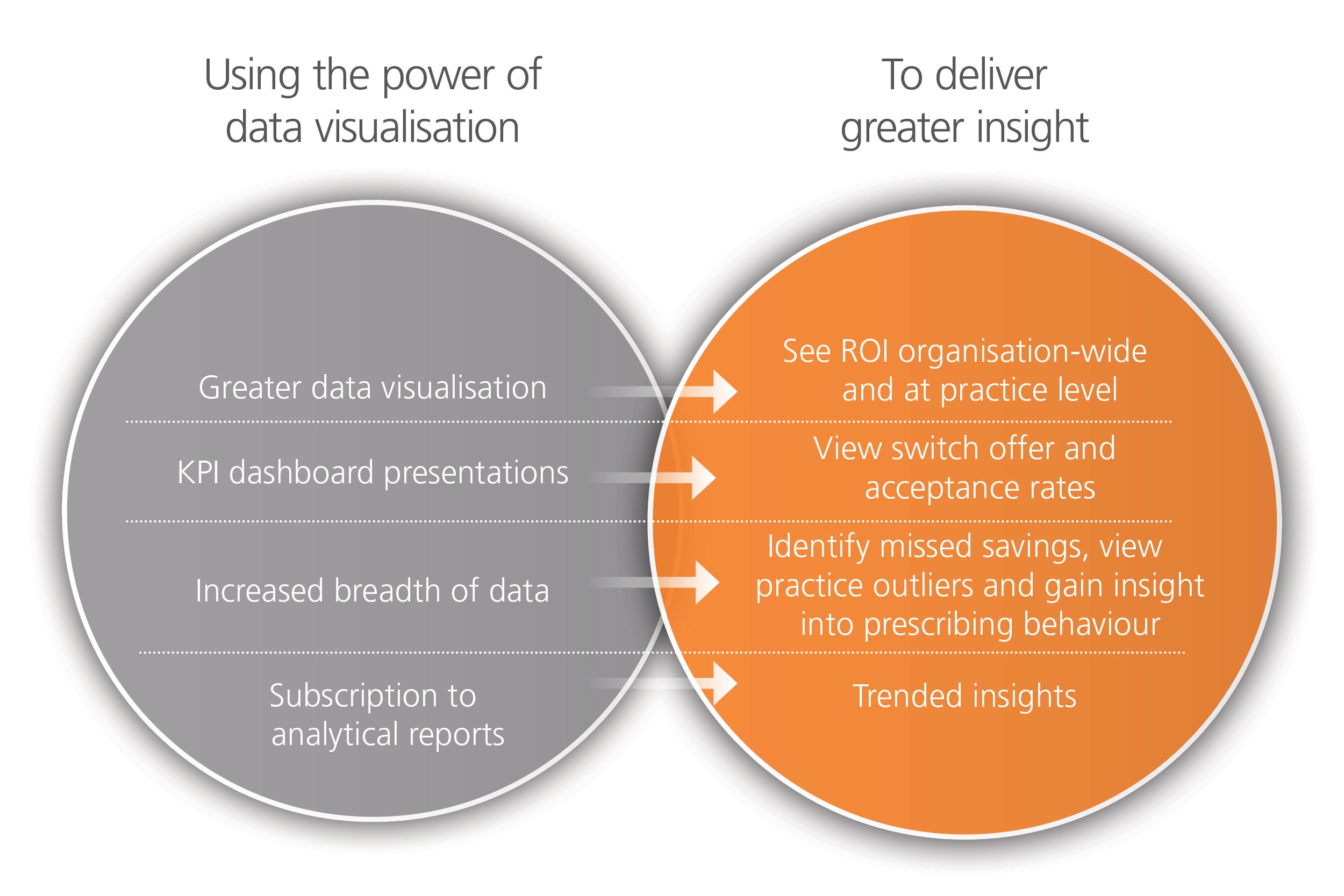 With an easy-to-use suite of practical reporting tools, IDA can support you to drive health initiatives and medicines optimisation programmes. IDA gives you the capability to see and understand prescribing habits.
Empower your team to explore data
KPI dashboard visualisation at both a medicines management level and a GP practice level allows users to drill down to explore big data.
The result? Quicker, targeted, easy to understand visualisations of data from which decisions can be made.
Identify trends and outliers
Proactively investigate patterns in data and work to understand why they exist.
View, analyse and interpret data across multiple practices. Identify those that are outperforming, those that can improve further — and more importantly, how they can improve.
Drive collaboration across your organisation
IDA gives medicines management teams the power to seamlessly share insights with a wide range of audiences. Secure reports can be accessed in any web browser.
From GPs to medical officers to finance teams, communicate data with interactive visualisations, intuitive reports and dashboards.