ScriptSwitch — prescribing decision support
Supporting you in improving the quality of patient care
Scriptswitch® provided by Optum, is the UK's leading, innovative prescribing decision support solution, with more than 10 years' experience of delivering savings to the NHS and improving patient care and outcomes.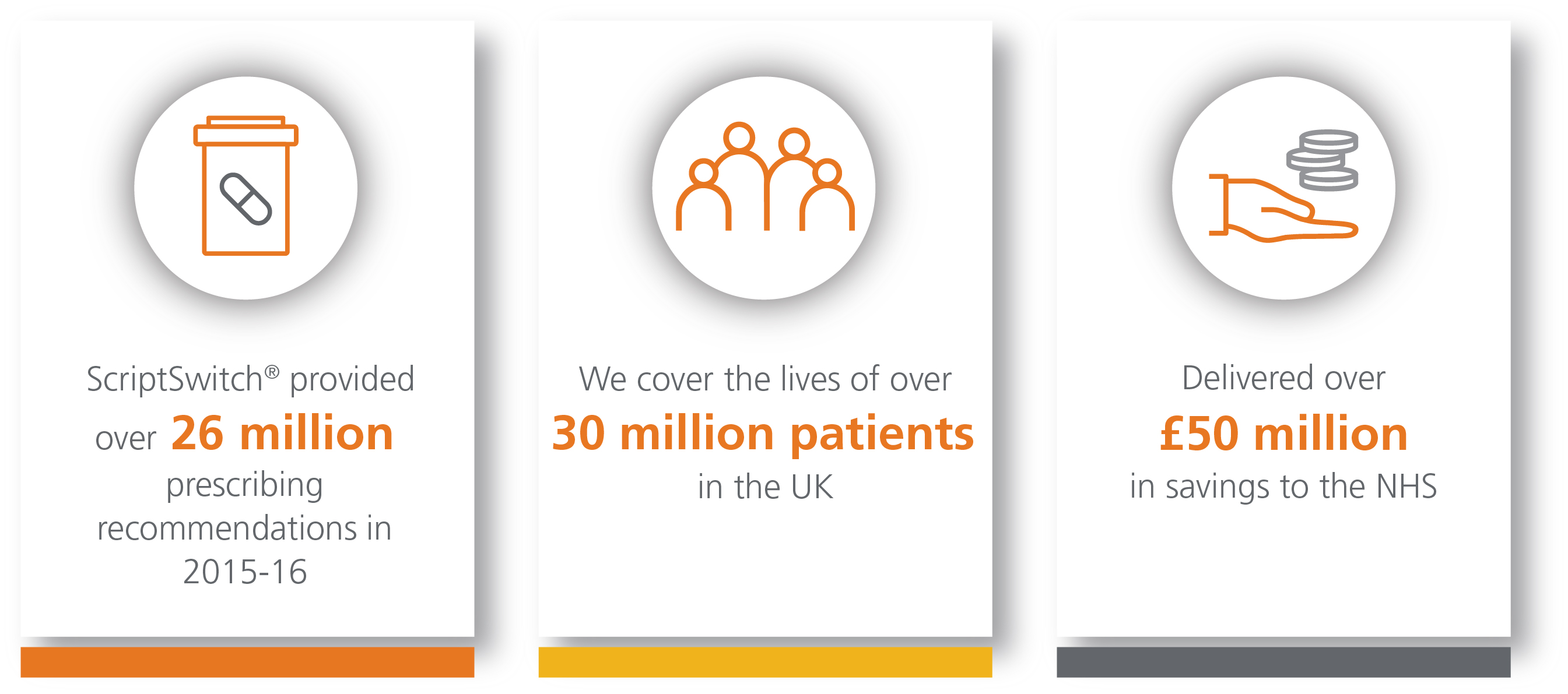 Prescribers using ScriptSwitch benefit from:
Content Manager tool enables local prescribing recommendations
Adding/editing recommendations within hours of CCG approval
Cost-effective prescription alternatives
Feedback directly to the medicines management team
Comprehensive reports on prescribing decisions
ScriptSwitch also provides detailed, patient safety information, drug switch recommendations and dosage optimisation information messages right at the point of prescribing.
ScriptSwitch is compatible with all major clinical systems.





 Existing Customer Log-in
Manage your ScriptSwitch user account
Existing customer support:
Tel: 02476 214 700
Email: support@scriptswitch.com